SUNBATHING IN THE GOLDEN SAND
A popular destination for a vacation on the beach.
Sunny Beach is located on the Balkan Peninsula at the Black Sea Coast, 35 kilometers from Burgas. The view to the Black Sea Coast and the great beaches makes Sunny Beach a popular holiday destination.
The beach in Sunny Beach is 7-8 kilometers and covered with golden sand and blue shallow water which invites to sunbathing and playing. Along the beach you will find a lot of water activities for both children and adults.
The city might be known as the young-party-town, but in reality, Sunny Beach offers much more than an energetic nightlife.
Close to the city you will find other activities and experiences. As for examples you will find Paintball, a Aqua park and a go-kart track. Not far away from Sunny Beach is the famous town, Nessebar, which will give you a rich cultural experience.
The Flower Farm, which is the heart of the city, is stretching from the long beach promenade and all way to the city center where the Bazaar is located. Here you will find everything from expensive designer brands to small cheap souvenirer shops. Inside the city and along the Flower Farm you will find a lot of restaurants, cafes and bars, which serve everything from Bulgarian specialties to Chinese and Mexican.
Links:
Nessebar and Byala
Nessebar is one of the oldest cities in Europe and in the daylight the old cobbled streets are filled with life, souvenir vendors and street musicians. In the evening when the dark and the tranquility descends, all the restaurants will open and be ready to serve delicious local dishes.
Besides being one of the eldest cities in Europe, Nessebar is also on UNESCO's world heritage list. The city has a new town and an old one, where you will find several cultural and historic sights.
With its 2,500 inhabitants is Byala one of the less populated resort towns in Bulgaria. The town is about 75 km. north of Burgas, where it is characterized by its stunning location on the Black Sea coast. Residents primarily engaged in wine production and tourism, but remains one of the lesser-known holiday resorts among the tourists.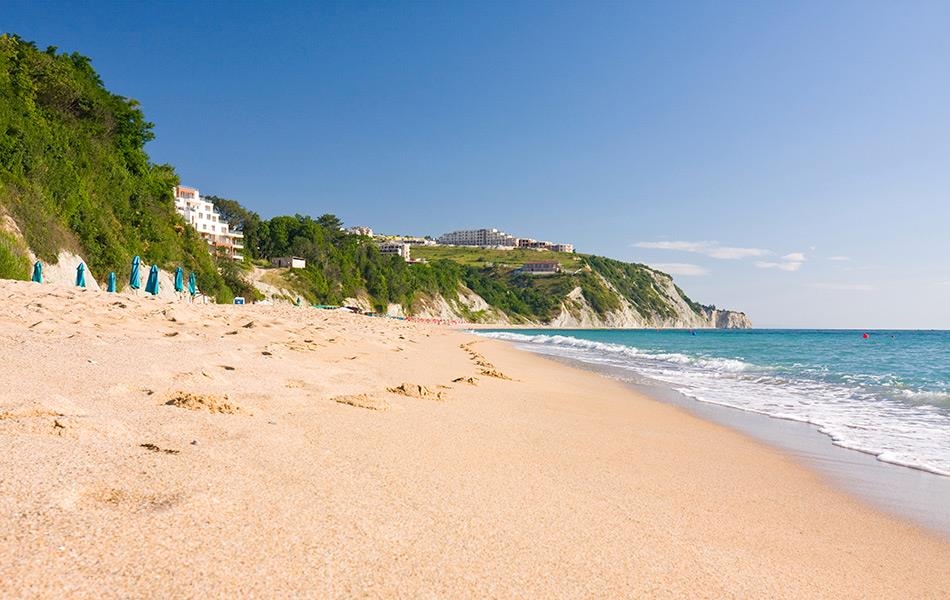 Pomorie
Pomorie is a small town situated on a narrow rocky island. It is a small and charming city with beautiful surroundings. In Pomorie you will find small shopping streets and quaint restaurants and cafes.
The black sand, the clear water, and the many sunny hours makes Pomorie a popular holiday destination for tourists.