A culturally rich sunshine city
Alanya, located on the south coast of Turkey, is one of the area's largest and most popular holiday cities due to its long sandy beaches, its turquoise sea and attractions for the whole family. One of the most popular beaches is the beautiful Cleopatra Beach, which is perfect for sun-loving holidaymakers of all ages. Alanya thus offers good opportunities for swimming and lazing, but also an opportunity to explore an exciting history that dates back to Cleopatra's time.
Especially Danish tourists choose to travel to Alanya, as in addition to lovely beaches there is also a lively city life with a myriad of good restaurants and shopping opportunities in the newer part of the city. With narrow, cozy alleys and the sultan's old shipyard still used by fishermen, the old town is a completely unique experience to walk through. If you keep your eyes open, you can find small local eateries where you can enjoy good authentic Turkish food for almost no money, as their main customers are the locals. Behind the city is the 250 meter high castle cliff with citadel and castle wall.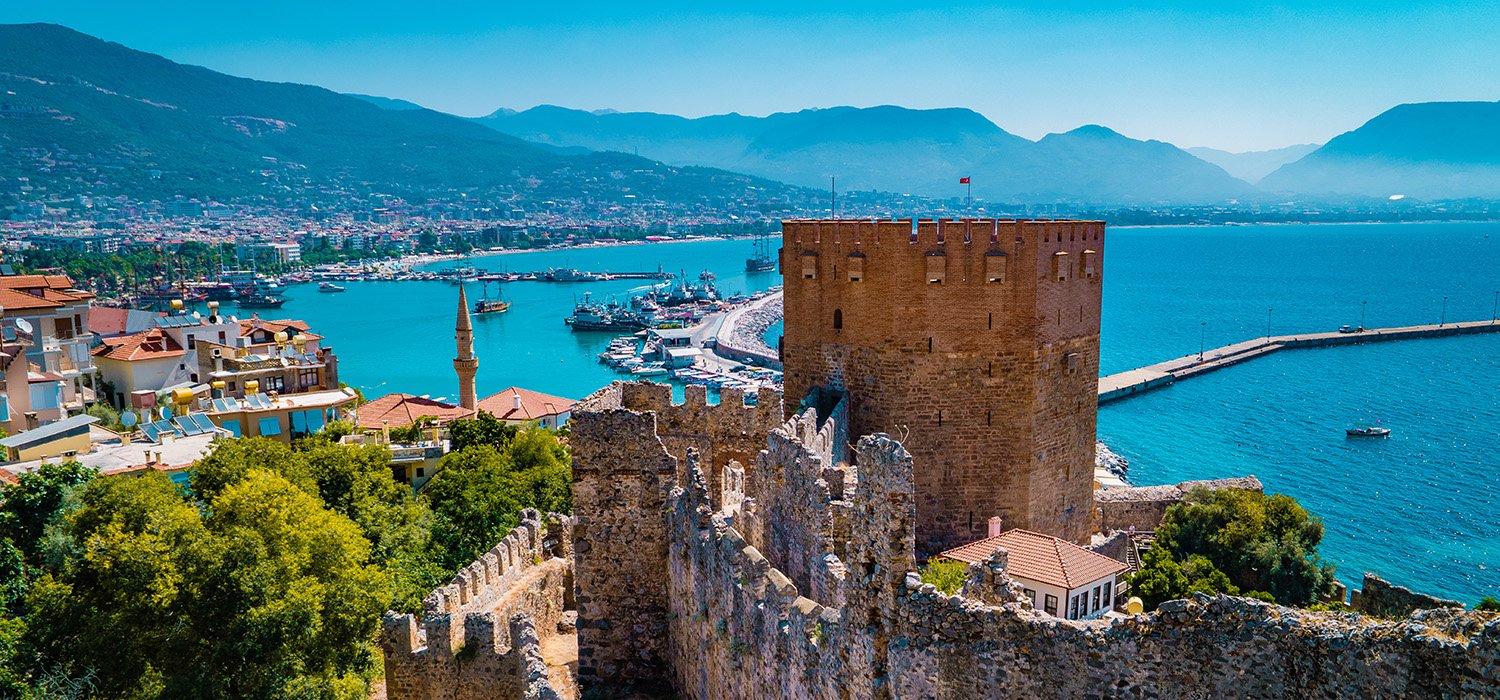 Practical information
Find departures for Antalya/Alanya her:
When you land at Antalya Airport, you can choose to travel by bus or taxi to Alanya. Here it is recommended to arrange this in advance. If you travel with a charter company, airport transfers are usually included in the price.
If you need to get from A to B in Alanya and the surrounding area quickly, you can quickly get a taxi, which is a good and cheap solution.
If you drive around a lot on your holiday, you can rent a car that is picked up and dropped off at the airport.
Sightseeing with Citytoget in Alanya city.
Atatürk's house.
Upside Down Villa on Dim Cay. Have lunch at the Dim Cay River.
Sapadere waterfall and village in the Taurus mountains. Here you will also find the stalactite cave Cüseler cave.
Travel to Antalya/Alanya