GOLF HOLIDAY IN BEAUTIFUL SURROUNDINGS
Just 40 km east of Antalya on the south coast of Turkey lies Belek. Belek is one of the largest tourist cities in Turkey, with no less than 30 4-star and 5-star hotels. The luxury golf hotels in Belek are of the highest quality and all offer the highest quality service.
Belek is also known for its lush nature, which, together with the flat landscape and the many hours of sunshine, has made the city one of the most popular golf holiday destinations in Europe in recent years. Golfers from all over the world have traveled to Belek in the last few years to play on the well-kept courses - and with as many as 14 world-class courses, Belek must be said to be a real golf paradise!
Belek's many golf hotels are best described as elegant and luxurious. The many 4-star and 5-star golf hotels that you will find in Belek are known for their high quality and really good service. All hotels have a touch of elegance over them, and are a paradise for quality-conscious travelers. A visit to one of the many luxury hotels can help give you the opportunity for an active holiday and at the same time fill your body with peaceful harmony.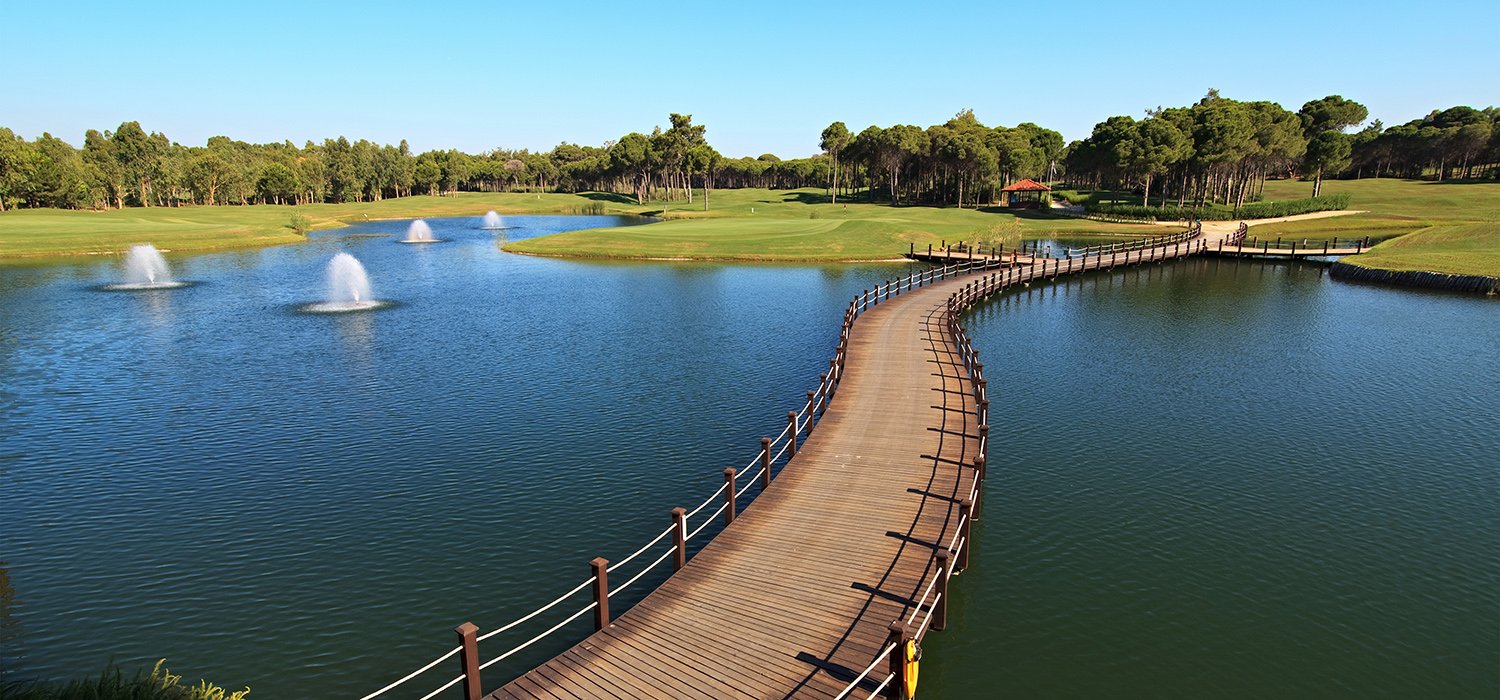 Practical information
Find departures for Belek her:
When you land at Antalya Airport, you can choose to travel by bus or taxi to Belek. Here it is recommended to arrange this in advance. If you travel with a charter company, airport transfers are usually included in the price.
If you need to get from A to B quickly, you can quickly get a taxi, which is a good and cheap solution.
If you drive around a lot on your holiday, you can rent a car that is picked up and dropped off at the airport.
A holiday in Belek invites to pure relaxation at one of the city's luxury hotels, but if something extra needs to happen, the following experiences can be recommended:
Boat trip to Manavgat and the Grand Bazaar.
River rafting and jeep safaris at Koprulo Canyon.
Amusement park 'The Land and Legends'.
Boat trip through the Green Gorge.
Travel to Belek