NATURAL FUERTEVENTURA
With 3,000 hours of sunshine a year, Fuerteventura has a typical subtropical climate with pleasant temperatures between 21 and 28 degrees. The island, which is part of the Canary Islands, is located off the west coast of Africa, which means that there is great security for sun and heat all year round.
Fluctuating temperatures make the island a popular destination for athletes who, among other things, use the sports area, Playitas, due to its facilities for triathlon, cycling, tennis and water polo and so on. Surfing is also a favorite sport on the island, as the stable weather creates a suitable setting for exercise all year round. With its cloudless skies and many golf courses, the island is also an obvious destination for golf enthusiasts and practitioners throughout the year.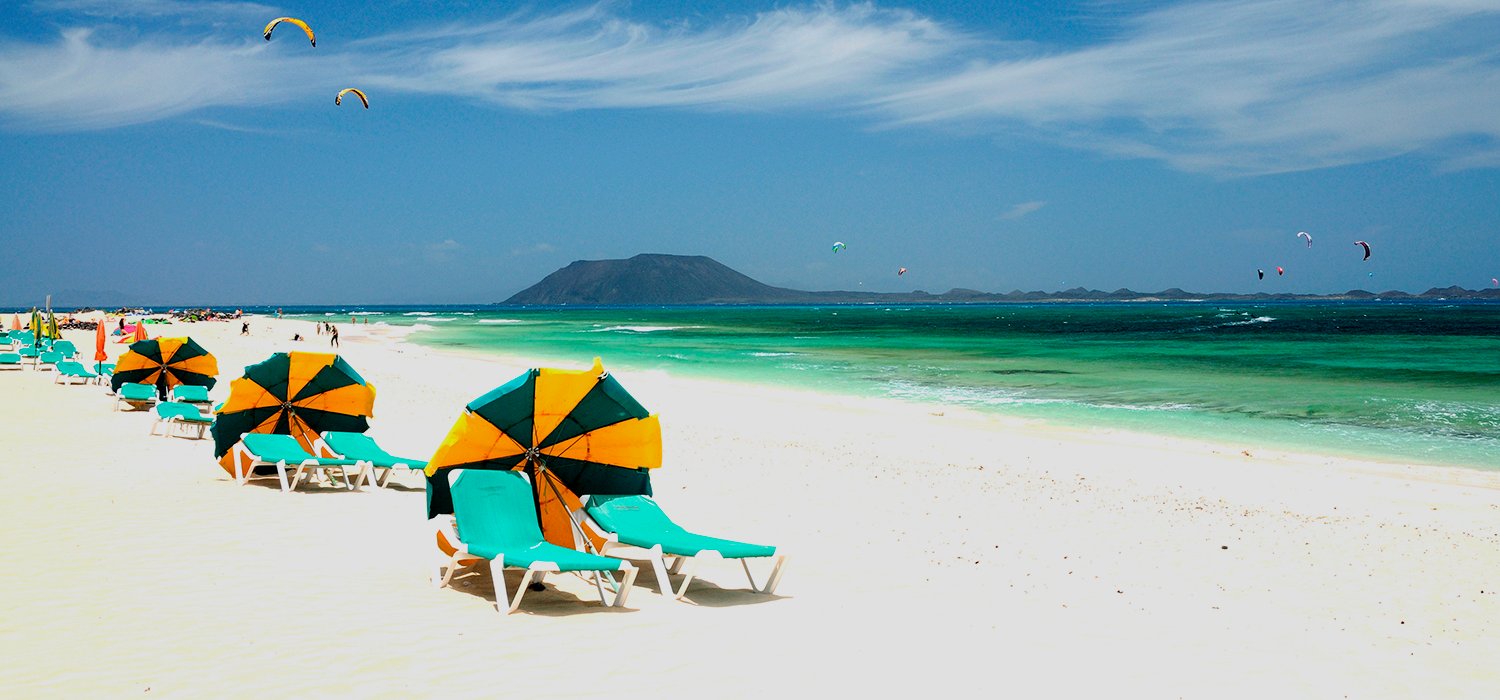 Practical information
Find departures for Fuerteventura her:
You can easily and effortlessly get around anywhere on the island, either by bus, rented car or bicycle.
Fuerteventura is an exciting destination, due to the mild climate, the dunes, the beaches and modern hotel facilities. The interior of the island is deserted and desert-like, like a piece of the Sahara blown 115 kilometers out into the Atlantic Ocean. There is therefore a lot to experience such as:
Corralejo sand dunes
El Cotillo and La Concha beach
Betancuria
The Ajuy caves
Cofete and Barlovento beaches
Travel to Fuerteventura