The exclusive tourist area of Spain
With 40 golf clubs and 300 days of sunshine a year, Malaga is a paradise for golf players and people longing for the sun. You will also find a multitude of other activity and entertainment offers – from horseback riding to hang gliding. And of course, you will also find pure relaxation at the wellness hotels and more budget-friendly options.
As a big city in the south of Spain, Malaga is an ideal destination for the whole family due to its perfect combination of beach, shopping and cultural experiences. One of the big experiences that is guarantied to create great family memories is the hike around the Alcazaba fortress, which not only gives you sore legs, but also gives you a fantastic view of the ocean and the city. After such a hike, a glass of icecold sangria and some delicious tapas at one of the lovely restaurants in the center is very appropriate.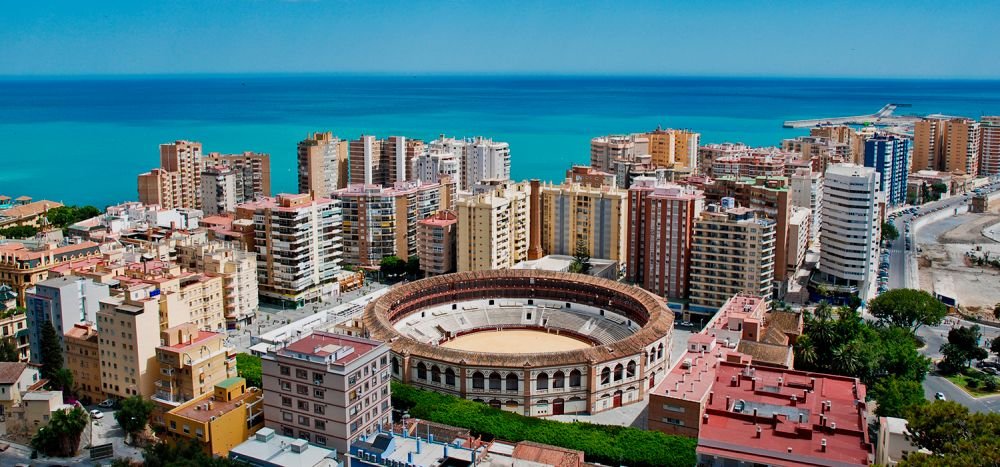 Practical information
Find departures for Malaga her:
On your vacation to Malaga, you can easily use public transportation, where the bus network is very extensive. Even at night there are night buses if you need it. If you want to get there faster, it is easy to get a hold of a taxi. Otherwise, Malaga is ideal to experience on foot due to the relatively short distances between attractions, hotels and restaurants.
Travel to Malaga