Experience the historical Side
On the Mediterranean coast of Turkey, 45 minutes east of Antalya Airport, you will find the small cozy harbor town, Side. In the city of Side, the atmosphere is relaxed and family friendly. The city has a lot of history where the city has been under Greek occupation when Alexander the Great conquered Side in 333 BC. In addition, Side's history also offers pirates and slave markets.
Side's history is primarily due to the city's coastal position and is the reason why the city also was the center of all trade in the area for over two thousand years. The old harbor area was the center of all trade in the city, which is why you will find several remaining ancient ruins in this area today. The harbor area is often referred to as one big Open Air Museum because of the many antique ruins – all of which testify to the area's historical importance. You will find the remains of the fantastic Temple of Apollo, which, in conjunction with the harbor area, was used for trade.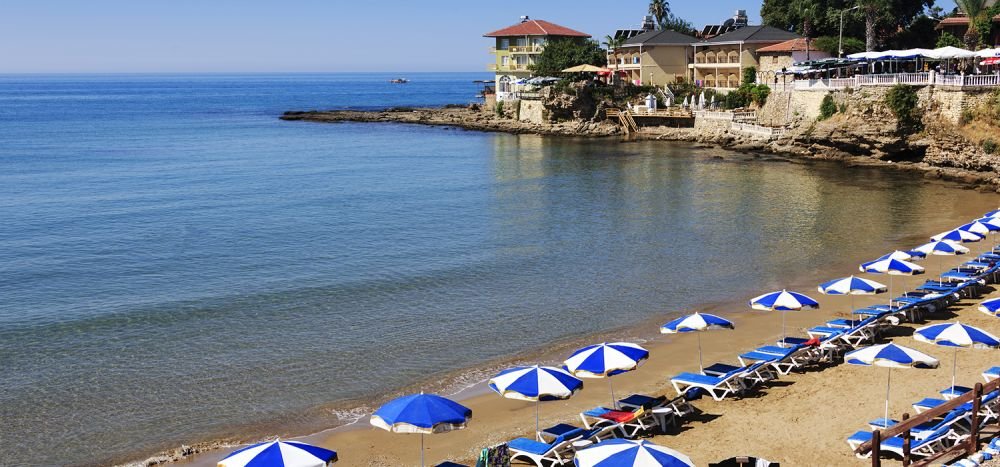 Practical information
Find departures for Side her:
When you arrive at Antalya Airport, you can choose to travel by bus or taxi to Side. It is recommended that you arrange this in advance. If you are travelling with a charter company, the transportation from the airport is usually included in the price.
If you need to quickly get from a to b in Side and the surrounding areas, you can quickly get a hold of a taxi, which is a nice and cheap solution.
If you like to drive a lot on your vacations, you can hire a car that can be picked up and delivered to you at the airport.
Travel to Side